Concierge & Porter Services
CMI has assembled a first-rate Concierge staff to provide the highest level of services for Elizabeth owners and residents. The Elizabeth has two full-time and one part-time Concierge. Concierge services include accepting packages, providing access to your unit for guests, answering questions, reporting maintenance problems, and many other services.
Concierge Hours:
Monday Thursday 7:00 am – 11:00 pm
Friday 7:00 am – 12:00 am
Saturday 8:00 am – 12:00 am
Sunday 12:00 pm – 10:00 pm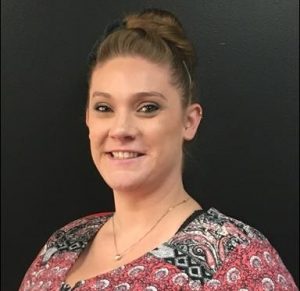 Kati Mitchell – Lead Concierge

I was born and raised in Portland but have lived in Vancouver WA, for the past 7 years. I have 2 dogs, Lucky and Bear and a cat named Chrome. My husband of 8 years and I are very involved in the classic car community, and we belong to the Portland chapter of the Impala Car Club and the Multnomah Hot Rod Council who is a huge supporter of the Angels on Wheels Toy drive for Doernbecher Children's Hospital. We have a 1968 and a 1963 Chevy Impala and enjoy participating in charity events and cruising with our club members. I graduated with a degree in Medical Assisting and was working as a certified medical assistant in a small family practice until the clinic closed in 2017. I have decided to step up my career and become a nurse. I enrolled about a year ago at Clark College pursing a degree with their nursing program. I enjoy horseback riding, baking and being outside and I am very excited to be a part of an amazing building!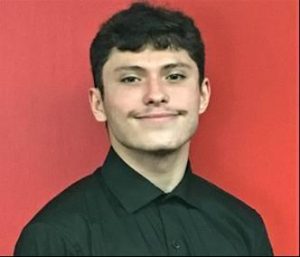 Evening Shift Concierge

Dear Elizabeth residents,
Please note that there has been a new addition to the Concierge team at the Elizabeth Lofts this week, with Robert Rosbaugh as the new Concierge. Please welcome Robert as the new evening shift Concierge.
Robert brings experience in the customer service and retail fields and is a current student at Portland Community College, taking Business classes. Robert plans to transfer to Portland State University to pursue a degree in Business.
If you have not already done so, please make sure to introduce yourself and feel free to ask Robert for assistance, should you need any!

Monica Harvey
I was born and raised in northern New Mexico and moved to Portland in 2006. I am Navajo, but have mixed ancestry. Semi-fluent in Spanish (although there are some words I forget) and know a little of my language. I have a one-year old cat named Glenn Coco (my "son") who is a Siamese/Rag Doll mix. I have a fraternal twin sister, (we don't look alike I might add) but we have similar names. When I am not working part-time at the Elizabeth, I'm out and about exploring the outdoors, seeking new adventures, in school or taking care of my niece. I enjoy reading novels, drawing and shopping/relaxing and being with family and friends. My favorite phrase: "Be the light to someone's world." I am grateful to a part of the Elizabeth and CMI staff.
Porters:
CMI has assigned two full-time porters to work at the Elizabeth Lofts to provide janitorial services (vacuuming, dusting, cleaning the trash rooms, etc.).

Paul Mondragon
Paul is originally from New Mexico and has been living in Portland for 11 years. Right now he lives in Sellwood. He thinks Sellwood is a very beautiful place and is a lot of fun. He has worked for CMI as a porter for five years.  He currently works at the Elizabeth Lofts full-time and has been in this building since it opened in 2005. His hobbies include bike riding and watching movies. He has a dog named Pebbles, who is a 4 year-old Yorkie and a lot of fun.

lmelda lomeli
Imelda has lived in Portland for 13 years. She has worked for CMI and the Elizabeth Lofts since 2007.  She was a Ballet Folklorica teacher for young dancers.  They still do several shows in festivals like Cinco de Mayo at the Waterfront, in schools, Intel, and many other places. She enjoys it very much.  She is married and has three children, Julieta, Bryan & Isaac. Julieta sings in the church and Bryan likes to play guitar, go fishing, and play soccer and Isaac was born in March 2013. On Thanksgiving and Christmas Day (and throughout the year) her family and some friends visit the homeless. They cook for them and give them clothes and blankets. She feels proud when her family helps others  She and her family hope to open a little Mexican restaurant one day.